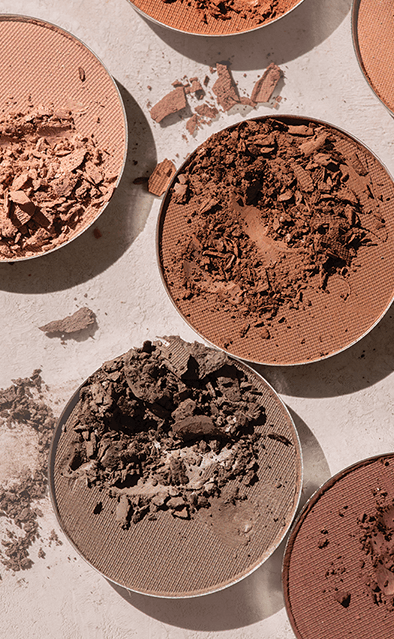 Cruelty-Free
Fragrance-Free
BSE Free
WHY IT'S UNIQUE
One Palette is all you need with Transition. Transition Multi-Use Eye & Face Palette can be used as contour, blush, under-eye brightener, highlight, fill in brows & create countless eye looks all with one palette.
HOW TO USE
A versatile, multi-use palette with a range of warm to cool neutral matte shades. Define. Contour. Brighten. Highlight. Play up your eyes. Enhance your brows. Choose daytime no-makeup makeup looks or go full-on sultry, smoky glam. There's not much our Transition Palette's blendable, longwearing pigments can't do. We even made the pan sizes large enough to fit a complexion brush, so you can create endless looks more easily than ever.
MOCHA- Chocolate Brown
CARMEL- Light Taupe
HAZELNUT- Spaced Terracotta
SOFT N' SWEET- Mauve
SMOKEY- Rich Black
CINNAMON- Burnt Brown
COFFEE- Warm Tan
COFFEE BEANS- Deep Brown
FROTHY- Cream CHAI- Berry Rose
HONEY- Vintage Yellow
ASH- Cool Gray
BLUSHING- Warm Peach
NATURAL- Nude Peach
COAL- Dark Brown, Black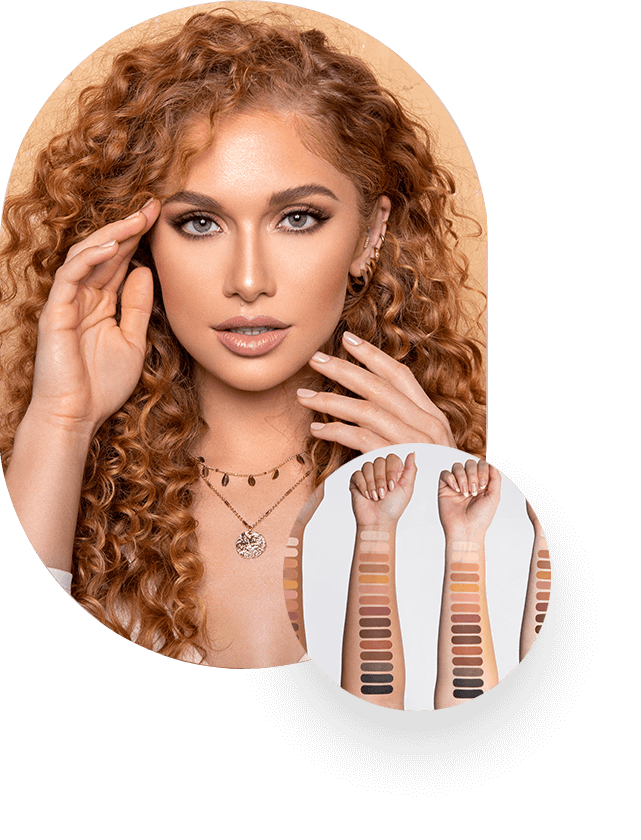 WHAT'S IN IT
Versatility
more
Keep Life Simple
COMPLETE THE LOOK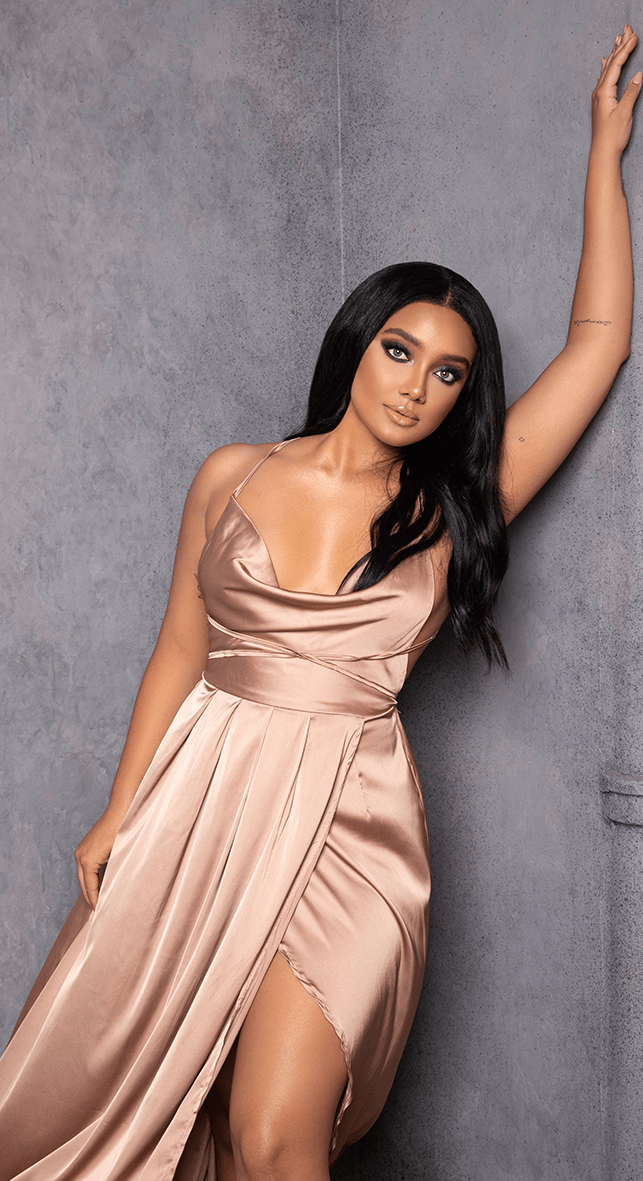 transition tips
For best results, prep the eyelid with eye primer to create an even base for shadow application.
Recommended shades for best use:
Under Eye Brightener- NATURAL, FROTHY
Contour/ Bronzer- TOFFEE, CINNAMON, COFFEE BEANS, HAZELNUT, MOCHA, CARAMEL, BLUSHING
Blushes- BLUSHING, CHAI, CINNAMON, SOFT N' SWEET
Brows- Coffee Beans, Ash, Mocha, Coal, Toffee, Cinnamon
Perfect everyday palette
I took this on vacation and it had all I need. Bronzer, contour, blush, and eye shadow! 🙌
Amazing
This is everything! Blend able and pigmented!
Love it.
I am Full Greek, Olive skin, not dark unless tanning. Most pigments ( eye shadows) disappear on my skin. These do not... Love the colors. I love the Transition palette. I have 3 of your pallets. They are beautiful. The pigments do not disappear!!!
I love the Tones. Long wearing... Very happy with all of your products. Omg and your lip liners and lipsticks are the bomb.
Obsessed!!
I am obsessed with this palette! Everything that I could possibly need all in this one palette has made my makeup routine so much easier, I also love how easy it is to blend and all the looks you can create with it!
Love the color palette
If your in need of a new nudes palette I would definitely recommend getting this. I like the quality of the shadows, really easy to work with, the shade range is beautiful and I think you get a good amount of eyeshadow for the price. However if you care about fallout you do get a bit of it but I didn't have a problem with it, I do though wish the packaging was like the other palette in her collection it looks more sturdy but the over all product is great and I'm happy with my purchase!!