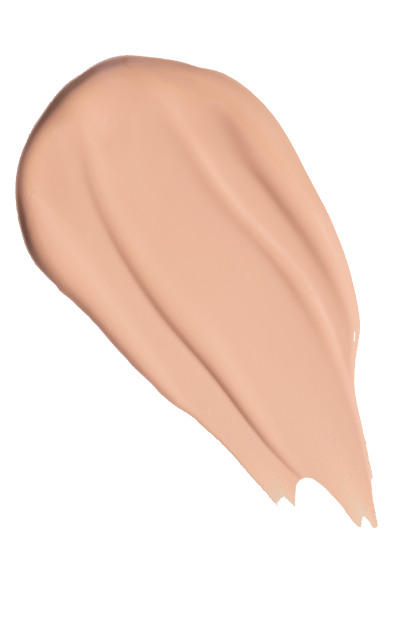 Cruelty-free
Paraben-free
Vegan
WHY IT'S UNIQUE
Conceals dark circles and desired areas with our multi-use caffeine enrich formula. Soothe and depuff the undereye with our cooling tip applicator.
HOW TO USE
Our Conclears are multi-use, including highlighting, contouring, brightening, and spot concealing.
Choose your Shade:
1 Vanilla Cream- Cool
2 Almond Milk - Neutral
3 Oat Milk- Warm
4 Cafe Con Leche- Cool
5 Frappuccino- Neutral
6 Creme Brulee- Warm
7 Whipped Coffee- Cool
8 Cappuccino- Neutral
9 Chai Latte- Warm
10 Caramel- Cool
11 Honey Roast- Warm
12 Cafe De Canela- Neutral
13 Hazelnut- Cool
14 Mocha - Neutral
15 Java- Warm
16 Macchiato- Neutral
17 Espresso- Cool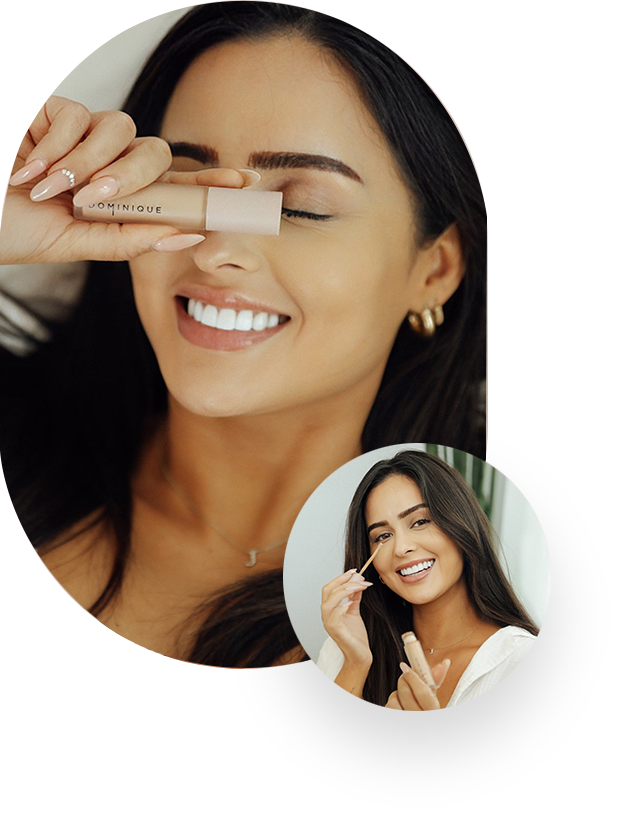 WHAT'S IN IT
Let the creamy formulation infused with caffeine help combat the appearance of tired, puffy eyes while the cooling tip applicator helps to soothe and depuff the eye area.
more
Beauty Inside & Out
COMPLETE THE LOOK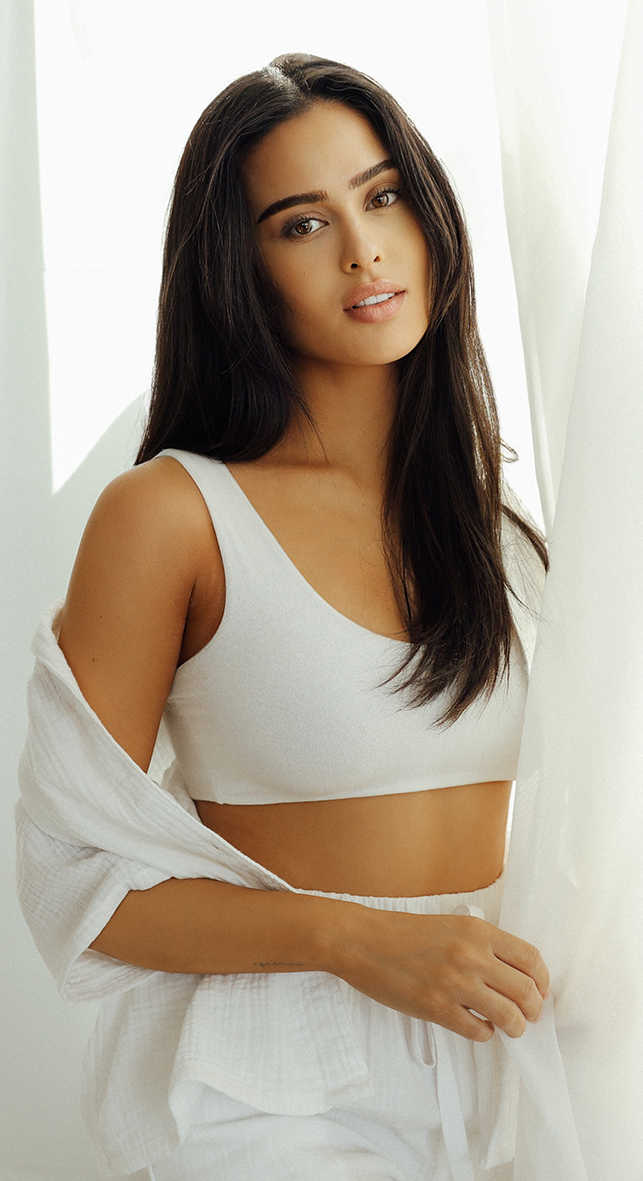 wide awake full coverage concealer tips
Use our WIDE AWAKE CONCEALERS to highlight, contour, brighten, and spot conceal.TIPS: Blend in conceler with a damp Dominique Essential beauty sponge for a seamless finish. Press in Smooth & Blur Setting Powder on top of concealer (with our beauty sponge or a brush) to lock in the look.
AMAZINGLY FLAWLESS
Soooooooo good. Live for this shade on my fair/light oily acne prone skin. Smooth out the texture has not creased since getting it and has been used every single day since got in the mail. The metal top is super innovative and cooling to the eye I have dark circles much texture and this works wonders under my eye
Amazing coverage( and I'm a full coverage type of gal)
Love Love
Not Cakey , stays on loves the cool wand. Will buy again no doubt
Wide Awake Full Coverage Concealer - Frappuccino
You need this!
This concealer lived up to all the claims. Loved the coverage, the longevity, the creaminess, the shade(Honey Roast). The applicator feels so amazing, one of the best concealers I've ever used. For reference im NC 50 in Mac
Love how innovative the wand is
The wand is super innovative and cooling under the eyes but I feel like at times I'm grabbing too much product and it's not smoothly going onto the skin. Full coverage and perfect match! Just have to get use to the wand.