WHY IT'S UNIQUE
antibacterial material is able to resist 98.8% escherichia coli and 99.9% staphylococcus aureus.
HOW TO USE
Soak Essential beauty sponge under water, squeeze out excess water with hand and then dry with towel or paper towel so that it's left damp. Pick up any liquid or cream makeup by pressing the sponge into the product, and then lightly pouncing beauty sponge onto your face.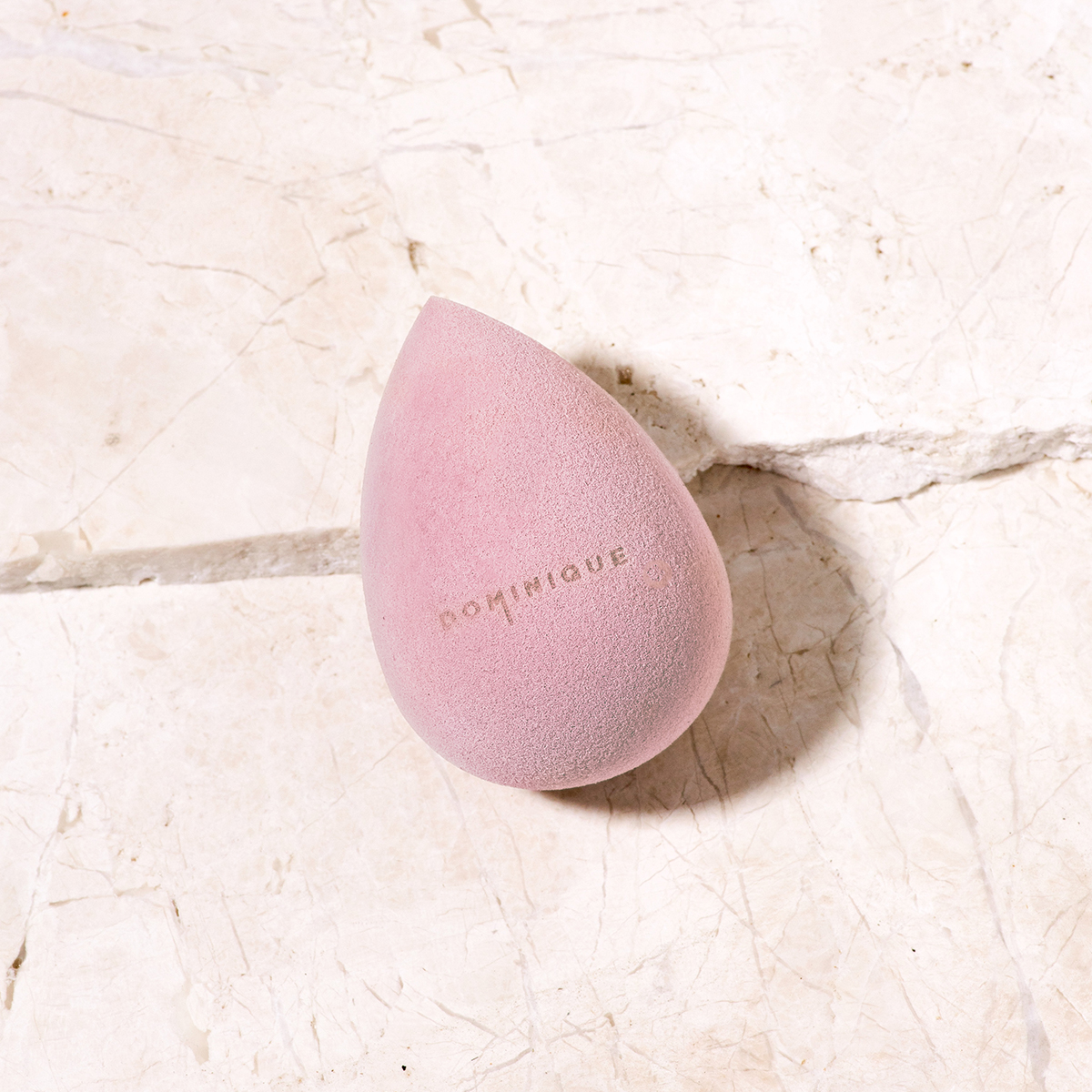 WHAT'S IN IT
Nothing but a clean smooth surface!
COMPLETE THE LOOK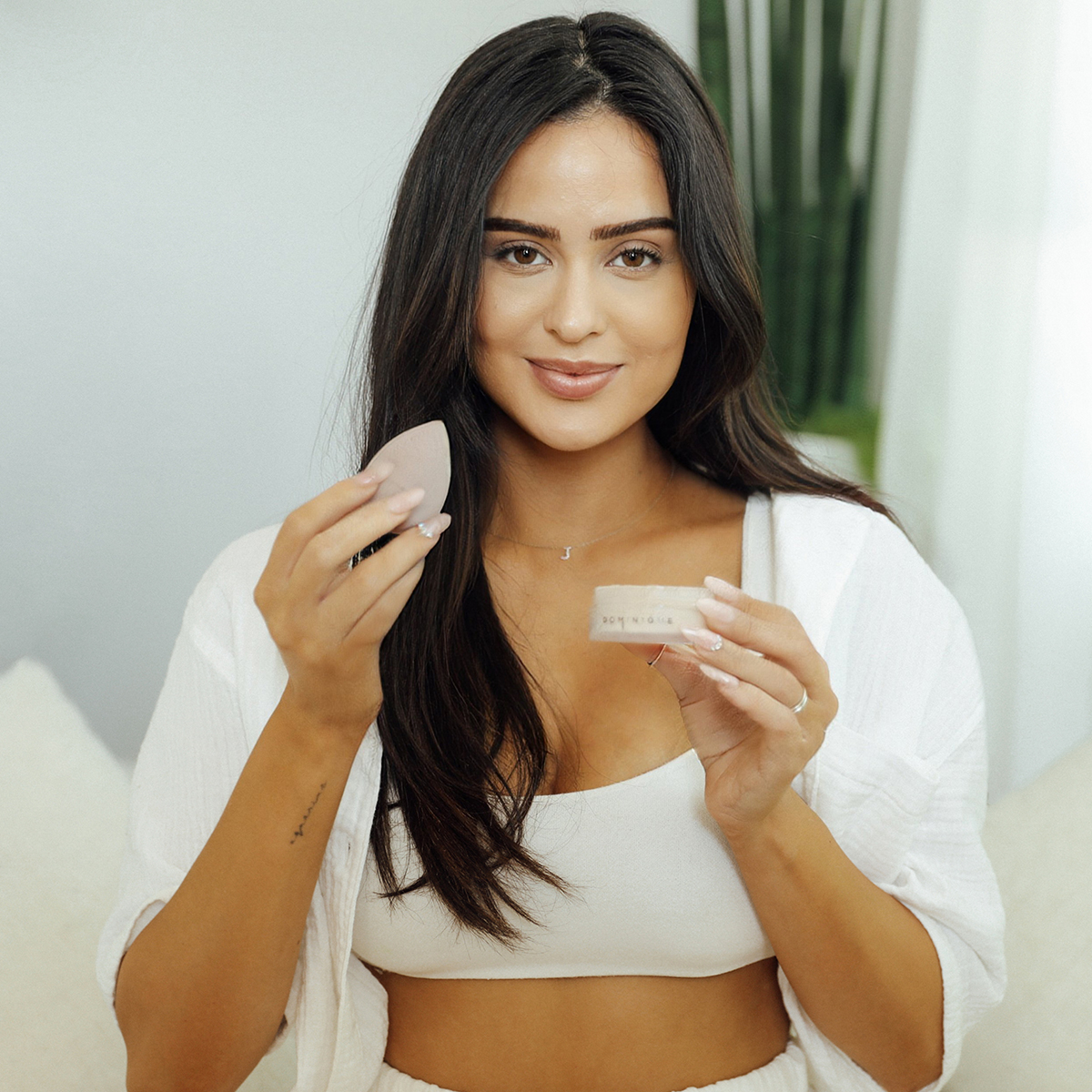 essential sponge tips
Use damp Essential beauty sponge to apply any liquid or cream makeup onto the face. The pointed tip is designed to precisely blend in makeup under the eye and the inner corners, while he round part of the sponge is used to blend in makeup in a general open area on the face.
Holy grail
I'm 45 yrs old going through "the change". I Have tried every concealer and powder you can imagine. This one does not come off when I have a hot flash!!
It's the essential sponge!
It's a soft, antibacterial sponge that helps your makeup blend into your skin seamlessly. I highly recommend it!
DC is really awesome!
My first experience with DC products.
I ordered the trifecta- sponge, concealer & the translucent powder!
They work so wonderful together! One thing that also helps is spraying sponge with setting spray to pat down concealer around eyes!
Amazing!!
I love how it is so soft, blends seamlessly, and it doesn't take any of the foundation or concealer that you already applied off!!
Good sponge
I personally prefer a flat edge instead of the round end. So I don't get to use the round end. I loved the corner edge it was helps blend my concealer well.