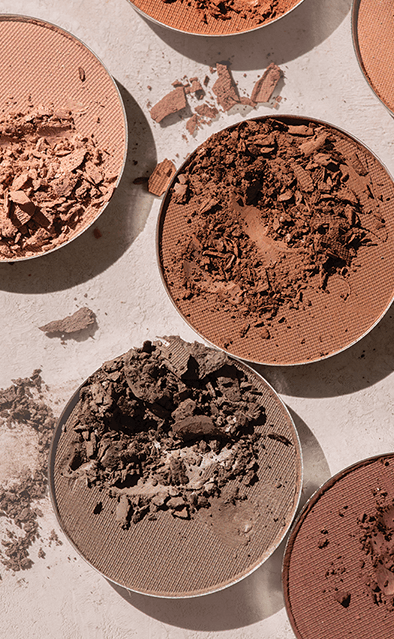 Cruelty-Free
Fragrance-Free
BSE Free
WHY IT'S UNIQUE
One Palette is all you need with Transition. Transition Multi-Use Eye & Face Palette can be used as contour, blush, under-eye brightener, highlight, fill in brows & create countless eye looks all with one palette.
HOW TO USE
A versatile, multi-use palette with a range of warm to cool neutral matte shades. Define. Contour. Brighten. Highlight. Play up your eyes. Enhance your brows. Choose daytime no-makeup makeup looks or go full-on sultry, smoky glam. There's not much our Transition Palette's blendable, longwearing pigments can't do. We even made the pan sizes large enough to fit a complexion brush, so you can create endless looks more easily than ever.
MOCHA- Chocolate Brown
CARMEL- Light Taupe
HAZELNUT- Spaced Terracotta
SOFT N' SWEET- Mauve
SMOKEY- Rich Black
CINNAMON- Burnt Brown
COFFEE- Warm Tan
COFFEE BEANS- Deep Brown
FROTHY- Cream CHAI- Berry Rose
HONEY- Vintage Yellow
ASH- Cool Gray
BLUSHING- Warm Peach
NATURAL- Nude Peach
COAL- Dark Brown, Black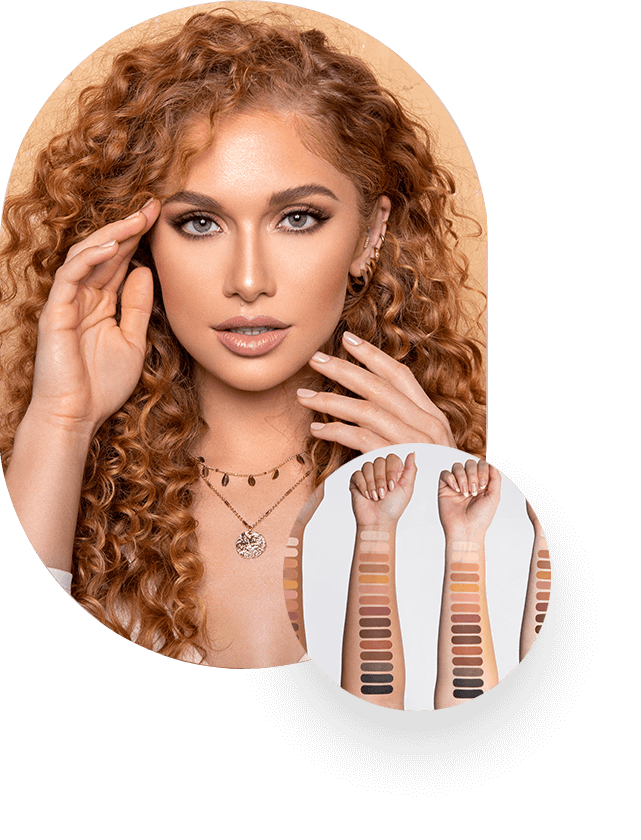 WHAT'S IN IT
Versatility
more
Keep Life Simple
COMPLETE THE LOOK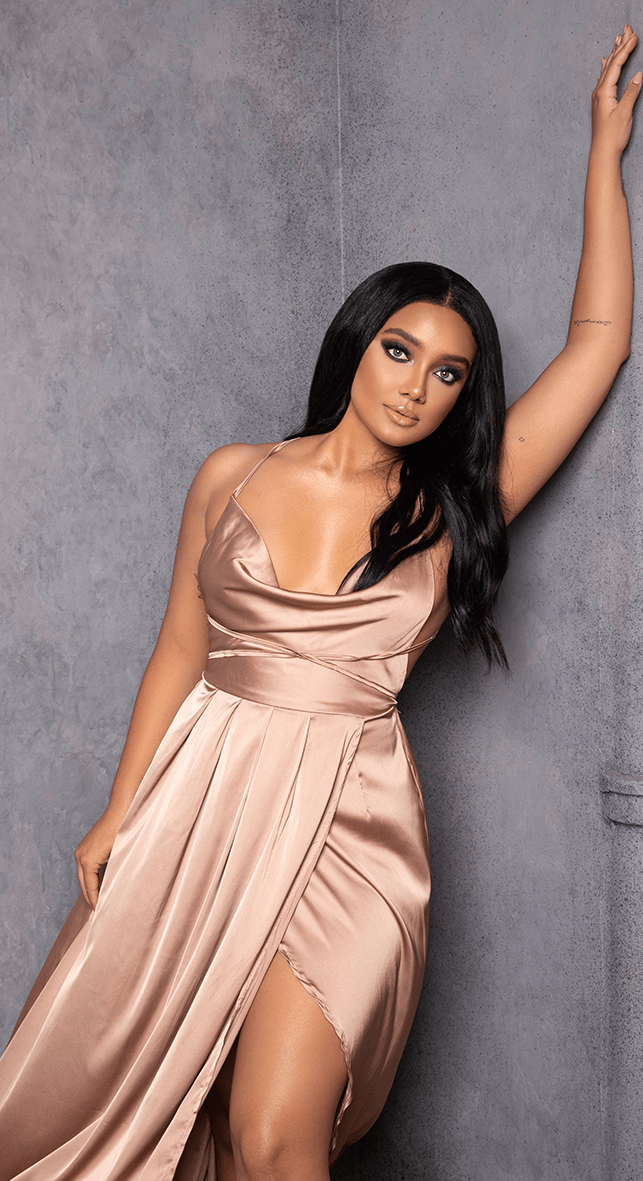 transition tips
For best results, prep the eyelid with eye primer to create an even base for shadow application.
Recommended shades for best use:
Under Eye Brightener- NATURAL, FROTHY
Contour/ Bronzer- TOFFEE, CINNAMON, COFFEE BEANS, HAZELNUT, MOCHA, CARAMEL, BLUSHING
Blushes- BLUSHING, CHAI, CINNAMON, SOFT N' SWEET
Brows- Coffee Beans, Ash, Mocha, Coal, Toffee, Cinnamon
Must have!!
The formula is soft and easy to blend. Absolutely love all of these matte shades. DC can easily make a part two of this palette and I'd be so happy. I use this everyday, get it!
An absolute must in my collection
My dream palette! I've been loving all-matte eyeshadow looks lately and this has been perfection. Super blendy and gorgeous! Love the mix of shades as well. Great mix of warm and cool neutrals. I will repurchase as needed for sure! Please don't ever discontinue this beauty. I was on the fence about this palette for too long - wish I hadn't waited so long! Don't hesitate, just get it!
2nd time
This is my second time purchasing the Transition palatte. I use it for eye shadow, contouring, my brows and honestly i dampen one of the colors for lips. Its a must purchase.